DIFASS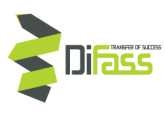 DIFASS persigue la mejora del acceso a la financiación de las pymes innovadoras, analizando para ello el uso eficaz de los recursos financieros públicos apoyándose en la asistencia interregional.
Coordinado por Pannon Business Network Association participan 26 socios, entre autoridades regionales, agencias públicas e instituciones especialistas en instrumentos financieros innovadores, de 20 regiones europeas en Dinamarca, Estonia, Alemania, Grecia, Hungría, Italia, Lituania, Países Bajos, Polonia, Portugal, Rumania, Eslovaquia, Eslovenia, España Suecia y Reino Unido.
DIFASS – Development of interregional financial assistance to SMEs and of non-grant instruments
Fecha de inicio
Fecha de finalización
Programa comunitario
Presupuesto total
Contribución comunitaria
Enero 2012
Diciembre 2014
INTERREG IVC
3.077.052 €
80%
Socios
1. (Socio líder) Pannon Business Network Association (HU)
2. Vaeksthus Central Denmark (DK)
3. Business Development Friesland Foundation (NL)
4. Tallinn Science Park Tehnopol Foundation (EE)
5. Region of Western Macedonia, European Programmes Office (EL)
6. Regional Development Agency of Western Macedonia - ANKO S.A. (EL)
7. Technological Educational Institute of West Macedonia TEI (EL)
8. Official Chamber of Commerce, Industry and Shipping of Seville (ES)
9. Business Innovation Centre Asturias (ES)
10. IDEPA Regional Development Agency of Asturias (ES)
11. European Business and Innovation Centre of Burgos (ES)
12. Zala County Foundation for Enterprise Promotion ZMVA (HU)
13. Territorial Pact of Oristano PTO (IT)
14. Autonomous Region of Sardinia, Department for Planning, Budgeting, Credit and Territory (IT)
15. Region Aosta Valley RAV (IT)
16. Municipal Council of Beja (PT)
17. Investment and Business Guarantees, Ltd. – INVEGA (LT)
18. Center of Technology Western Pomerania (DE)
19. Mineral & Energy Economy Research Institute of Polish Academy of Sciences (PL)
20. Rzeszów Regional Development Agency RARR S.A. (PL)
21. The Regional Development Agency Centru -RDA Centru (RO)
22. Danubius University (RO)
23. Teknikdalen Foundation (SE)
24. Public agency for technology of the Republic of Slovenia (SI)
25. Municipality of the Capital of the Slovak Republic, Bratislava (SK)
26. Hampshire Economic Partnership (UK)
Actuaciones
A lo largo del proyecto se identificarán buenas prácticas con las que se publicarán 40 fichas y una Guía, y se analizará su transferibilidad. Al final se elaborarán recomendaciones para su incorporación a las políticas públicas.
Calendario para los talleres:
2012 - Tallinn - Micro Loans
2012 - Sevilla - Support instruments for internationalisation of SME business, transnational/transregional funds
2013 - Krakow - Guidance to Finance: risk sharing/reduction models (advice, coaching, vouchers, CIP guarantees)
2013 - Hampshire - The value of human capital, support to IPR protection, support to capacity building in SMEs
2013 - Sardinia - Combined grant/state aid (notification, de-minimis) & non-grant instruments; revolving instruments
2013 - Asturias - Public seed finance, early stage finance for growth, support to spin-offs, incubation
2014 - Bratislava - Use of structural funds in revolving instruments, use of ERDF, ESF, ELER in JEREMIE
2014 - Borlänge - Mezzanine, Dormant Equity, public-private co-investments in innovative SMEs (BANs, VCs)
La conferencia final se organizará en septiembre de 2014 en Budapest.
Actividades realizadas
2012
Los días 10 y 11 de mayo tuvo lugar la reunión de lanzamiento del proyecto en Sarvar, Hungría, en la que se presentó el proyecto y sus socios, y se inició la planificación de las diferentes actividades que se desarrollarán a lo largo del mismo.